Common Types of Personal Injury Cases
Personal Injury Information Center main »
Motor Vehicle Accident. Each year millions of people are injured, sometimes fatally, in motor vehicle accidents. In 2009 alone, over 2.2 million people were injured and 33,000 killed in accidents involving cars, trucks, motorcycles, pedestrians, and bike riders. If you have been injured in a motor vehicle accident, either as a driver, a passenger, or a pedestrian, you may be entitled to monetary compensation for your personal injuries and financial loss. An experienced car and truck accident attorney will protect your rights throughout the legal process. Click here to visit our Car Accident Information Center for additional information and resources.
Medical Malpractice. The negligence of doctors, nurses, hospitals, and other medical professionals can, and often do, cause serious injuries. There are many different types of medical malpractice, including misdiagnosis, improper treatment, surgical errors, medication mistakes, pharmacy errors, birth injury (errors committed during the delivery of a child), and failure to diagnose cancer or other serious health conditions. Medical malpractice cases are complex and require the expertise of a medical malpractice attorney. If you have been injured or lost a loved at the hands of a medical professional, it crucial to retain an experienced attorney who can promptly evaluate the potential malpractice and, if necessary, aggressively pursue legal action to compensate your for your injuries and loss. Click here to visit our Medical Malpractice Information Center for additional information and resources.
Wrongful Death. As its name implies, the term "wrongful death" describes a type of lawsuit that may be brought when someone has been killed due to someone else's carelessness. Most wrongful death suits arise out of car and truck crashes, nursing home neglect, medical malpractice, construction accidents, airplane accidents, or the use of a defective or dangerous product. A "wrongful death" lawsuit allows for the recovery of damages that are unique and different from those available when someone suffers non-fatal injuries. Click here to visit our Wrongful Death Information Center for additional information and resources.
Workplace Accident. When someone is injured or killed while working for their employer, they generally are not allowed to bring a personal injury lawsuit against their employer. Instead, the injured employee must institute a claim under the Illinois Workers' Compensation Act, which requires employers to provide various benefits to their injured workers. These include medical treatment, "temporary total disability" (i.e., wages), and a lump-sum payment, otherwise known as "permanent partial disability," to compensate the injured worker for his or her injuries. Workers' compensation law varies from state to state and has many potential obstacles and pitfalls. An experienced Workers' Compensation attorney will guide you through the process and ensure your rights are protected. Click here to visit our Workers' Compensation Information Center for additional information and resources.
Premises Liability. "Premises liability" refers to accidents caused by a dangerous or defective condition on someone's land. These accidents can occur almost anywhere, from commercial properties such as grocery stores, restaurants, gas stations, malls and retail stores, to a neighbor's home or a public or private swimming pool. A wide range of defective or dangerous conditions can give rise to a "premises liability" claim, ranging from falling down a staircase because of a missing handrail, to tripping over an obstacle or slipping on a spill in a walkway or aisle, to getting bitten by a dog, among many others. It is critical to document the dangerous or defective condition as soon after the accident as possible. A personal injury attorney will help you do this and protect your rights throughout the legal process. Click here for additional information and resources.
Products Liability. Dangerous and defective products can cause serious injury in the home, in public places, and at work. Improper warnings and operation manuals can also lead to injuries. Examples of harmful products include dangerous drugs, food, consumer products, and children's' products; defective vehicle parts and medical devices; and toxic materials and chemicals. Responsible parties can be individuals, businesses, or government entities who sold, designed, manufactured, or marketed a dangerous or defective product. If you have been injured by an unsafe product, it is important to contact an experienced attorney to evaluate the harmful product, identify the responsible parties, and ensure that you receive maximum compensation for your injuries. Click here for additional information and resources.
Other Types of Personal Injury Cases. These include nursing home abuse or neglect; aviation and boating accidents; animal and dog bites; brain, birth, burn and spinal cord injuries; other catastrophic accidents and injuries; food poisoning; asbestos exposure and mesothelioma; legal malpractice.
Birmingham (/ˈbɜːmɪŋəm/ (listen) BUR-ming-əm) is a city and metropolitan borough in the West Midlands, England. It is the second-largest city and metropolitan area in England and the United Kingdom, with roughly 1.1 million inhabitants within the city area and 4.3 million inhabitants within the metropolitan area. Birmingham is commonly referred to as the second city of the United Kingdom.
Located in the West Midlands county and region in England, approximately 100 miles (160 km) from Central London, Birmingham, as one of the United Kingdom's major cities, is considered to be the social, cultural, financial, and commercial centre of both the East and West Midlands. Distinctively, Birmingham only has small rivers flowing through it, mainly the River Tame and its tributaries River Rea and River Cole – one of the closest main rivers is the Severn, approximately 20 miles (32 km) west of the city centre. Birmingham's urban area is the second-largest in the United Kingdom, with its most recently estimated population in 2017 being 2,897,303, and it also lies within the most populated English district.
A market town of Warwickshire in the medieval period, Birmingham grew in the 18th-century Midlands Enlightenment and subsequent Industrial Revolution, which saw advances in science, technology, and economic development, producing a series of innovations that laid many of the foundations of modern industrial society. By 1791, it was being hailed as "the first manufacturing town in the world". Birmingham's distinctive economic profile, with thousands of small workshops practising a wide variety of specialised and highly skilled trades, encouraged exceptional levels of creativity and innovation and provided an economic base for prosperity that was to last into the final quarter of the 20th century. The Watt steam engine was invented in Birmingham.
The resulting high level of social mobility also fostered a culture of political radicalism which, under leaders from Thomas Attwood to Joseph Chamberlain, was to give it a political influence unparalleled in Britain outside London, and a pivotal role in the development of British democracy. From the summer of 1940 to the spring of 1943, Birmingham was bombed heavily by the German Luftwaffe in what is known as the Birmingham Blitz. The damage done to the city's infrastructure, in addition to a deliberate policy of demolition and new building by planners, led to extensive urban regeneration in subsequent decades.
Birmingham's economy is now dominated by the service sector. The city is a major international commercial centre, ranked as a beta − world city by the Globalization and World Cities Research Network the joint highest ranking with Edinburgh and Manchester of all British cities outside of London; and an important transport, retail, events and conference hub. Its metropolitan economy is the second largest in the United Kingdom with a GDP of $121.1bn (2014), and its six universities make it the largest centre of higher education in the country outside London. Birmingham's major cultural institutions – the City of Birmingham Symphony Orchestra, the Birmingham Royal Ballet, the Birmingham Repertory Theatre, the Library of Birmingham and the Barber Institute of Fine Arts – enjoy international reputations, and the city has vibrant and influential grassroots art, music, literary and culinary scenes. The city will host the 2022 Commonwealth Games. Birmingham is the fourth-most visited city in the UK by foreign visitors.
People from Birmingham are called Brummies, a term derived from the city's nickname of "Brum", which originates from the city's old name, Brummagem, which in turn is thought to have derived from "Bromwich-ham". The Brummie accent and dialect are particularly distinctive.
Lewis, Feldman & Lehane
Personal Injury Law, General Litigation
+12052546060
2112 11th Ave S, Ste 542, The Magnolia Office Plaza Building, Birmingham, AL 35205
Charles H Dunn Attorney
Divorce & Family Law
+12059309000
2801 University Blvd, Ste 302, Birmingham, AL 35233
Gregory L. Case
Personal Injury Law
+12058021301
2552 18th St S, Birmingham, AL 35209
Paul B Shaw, Jr Attorney
Divorce & Family Law, Business Law, Real Estate Law
+12058719550
2924 Crescent Ave, Shaw Family Law, Birmingham, AL 35209
Over The Mountain Law Center
Bankruptcy Law
+12058708480
1903 Oxmoor Rd, Birmingham, AL 35209
Wettermark Keith
Personal Injury Law, Workers Compensation Law
+12059339500
100 Grandview Pl, Ste 530, Birmingham, AL 35243
Law Office of Rodney Davis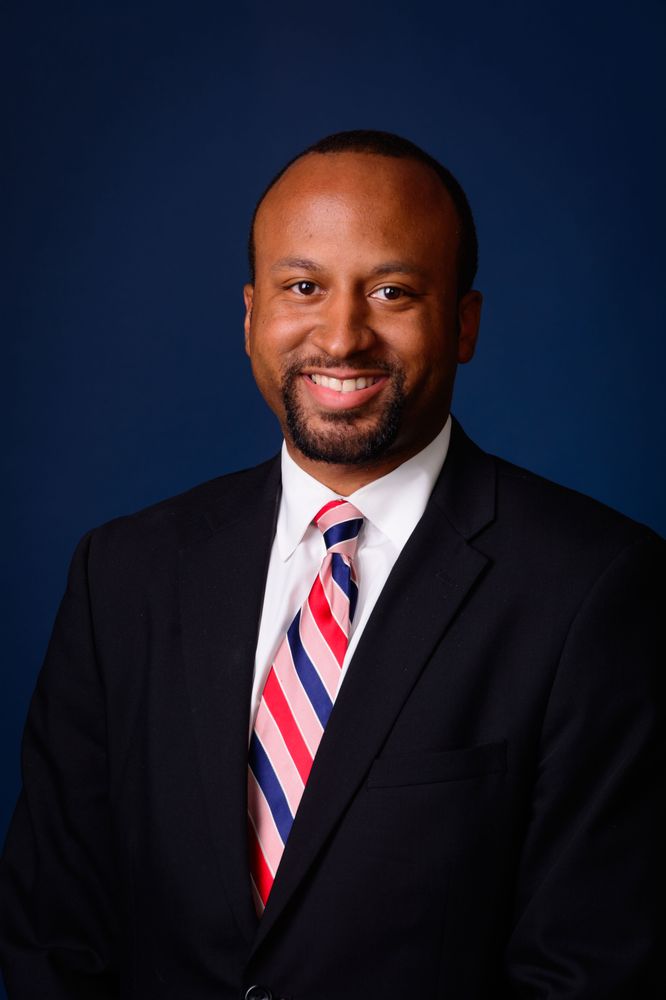 Estate Planning Law, Divorce & Family Law, Personal Injury Law
+12055781597
420 20th St N, Ste 2200, Birmingham, AL 35203
Bradford & Holliman
Estate Planning Law, Tax Law, Divorce & Family Law
+12056630281
2491 Pelham Pkwy, Pelham, AL 35124
POWERS INJURY LAW
Personal Injury Law
+12055822723
3430 Independence Dr, Ste 10, Birmingham, AL 35209
Alabama Law Services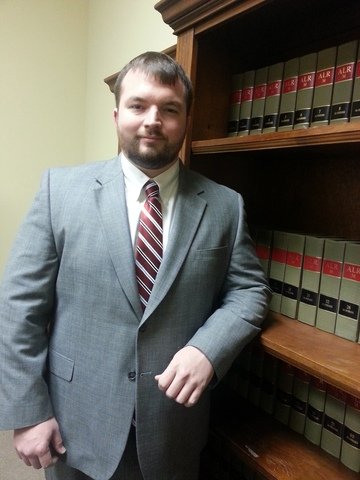 Personal Injury Law, Divorce & Family Law, Wills, Trusts, & Probates
+12054194414
173 Tucker Rd, Ste 201, Helena, AL 35080